Anolis Installation for Sky Tower, Auckland, New Zealand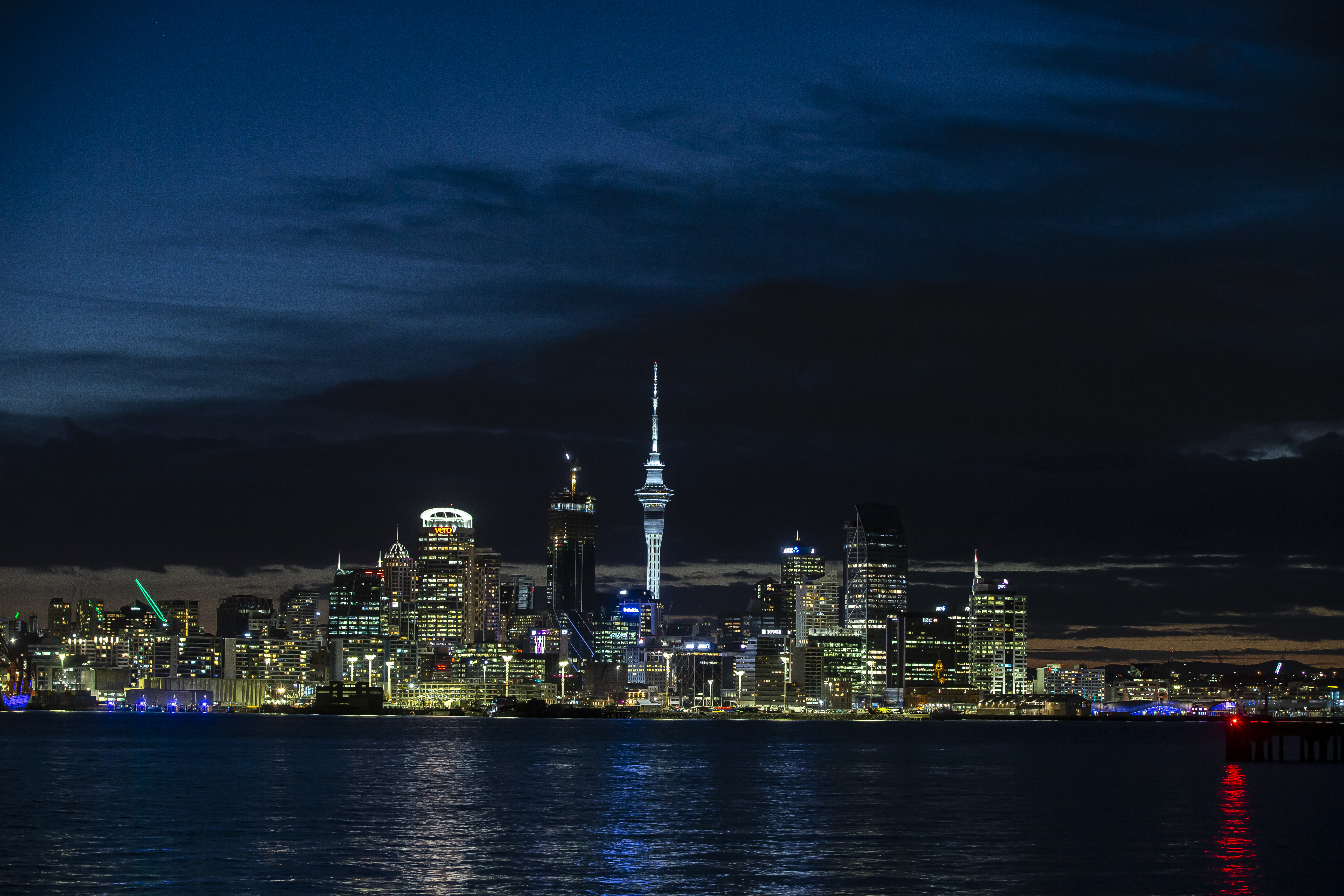 The Sky Tower is New Zealand's tallest man-made structure and one of the country's most recognised landmarks. Based in the heart of Auckland, the iconic 328 metre tall Sky Tower has dominated the city skyline for over 20 years and has had its innate grace and elegance further enhanced with an Anolis Lighting installation comprising of a total of 154 Divine72 LED luminiaires.
Upgrading the external lights on the Sky Tower to LED supported SkyCity's climate change commitment to reduce carbon emissions from the Sky Tower's lighting by 10% and the ability to light the Tower for charity and community initiatives, to mark national holidays, milestones or other celebrations and events whilst being able to illuminate as a symbol of respect or solidarity. 
With the signature colour being white, Divine72s were chosen due to their excellent output producing crisp, white, smooth even coverage and the shape of the unit being ideal for fixing on top of the sculptures at street level and the further 60 units which are situated on top of three building locations and the single column of artwork at the base of the tower.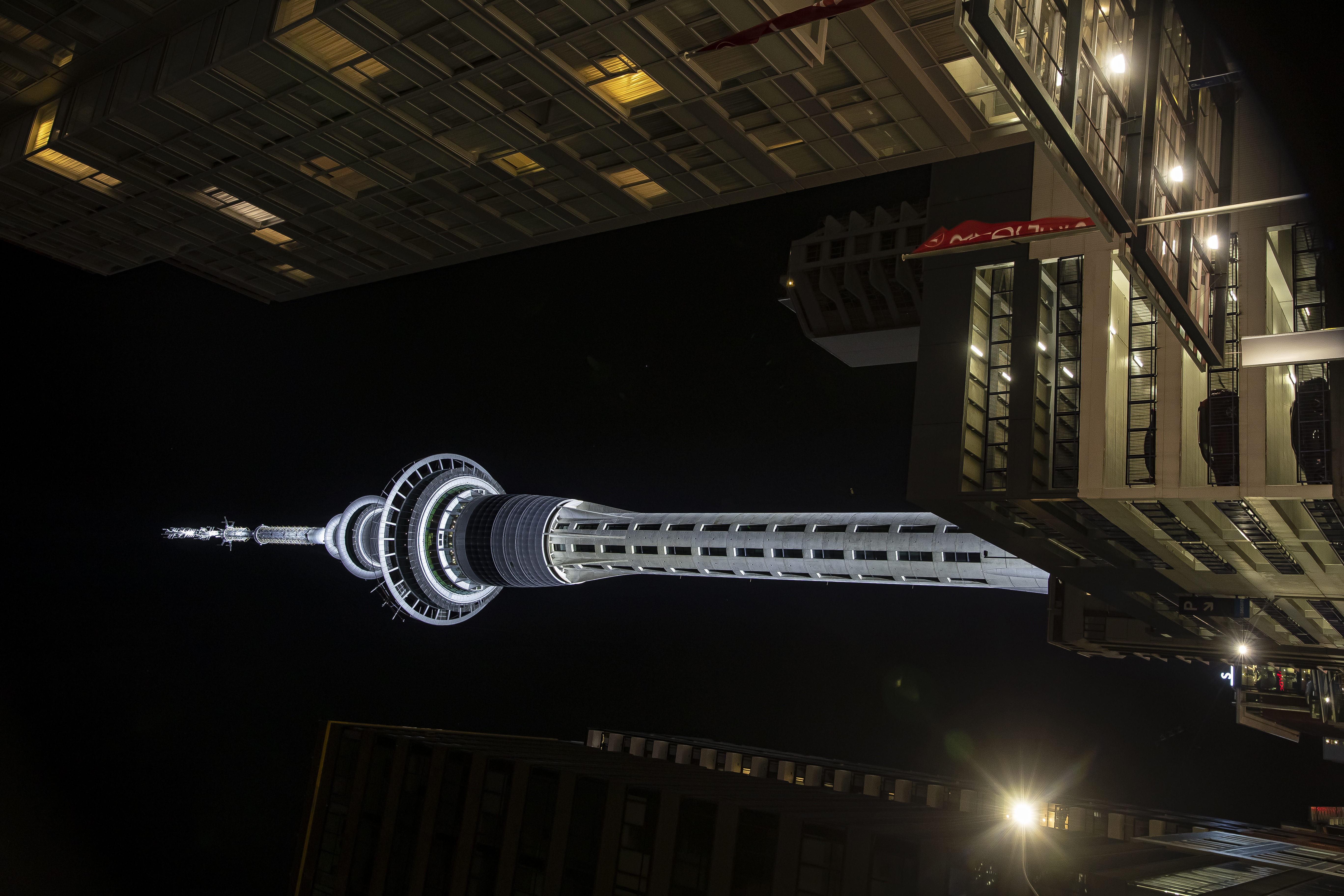 The remaining 96 Divine72s are deployed around the top section of the Sky Tower, ensconced between the various communication elements, optimising the dynamics of the positioning, different throw distances and angles required from a variety of lenses which the Anolis Divine range delivered. The lighting scheme is run via a Pharos LPC 2 controller that can be remotely accessed via phone and tablet app which can be switched to any colour or any number of colour combinations at the touch of a button for special occasions.  
Auckland's Sky Tower is the most impressive structure on a busy skyline filled with tall contemporary buildings and now provides a dazzling example of energy efficiency across the city thanks to the Divine lighting scheme which can be seen from up to 80km away.
Photo Credits: Louise Stickland @Loosplat